Being environmentally aware and sustainable are high up on our list of values here at Studio Dariolina. We're a very small team of one (and a half when my husband helps out) based in our garden studio. We order all our materials in small batches, make most of our pieces to order and only have small quantities of pre-made stock. Any prototypes or pieces which don't make the cut are sold at a discount in our seconds and sample sales - this helps us reduce waste. We also use our local post office which is a 5 minute walk away.
You might think that using acrylic in many of our designs isn't particularly eco-friendly but we've put a lot of thought into where we source our materials and packaging.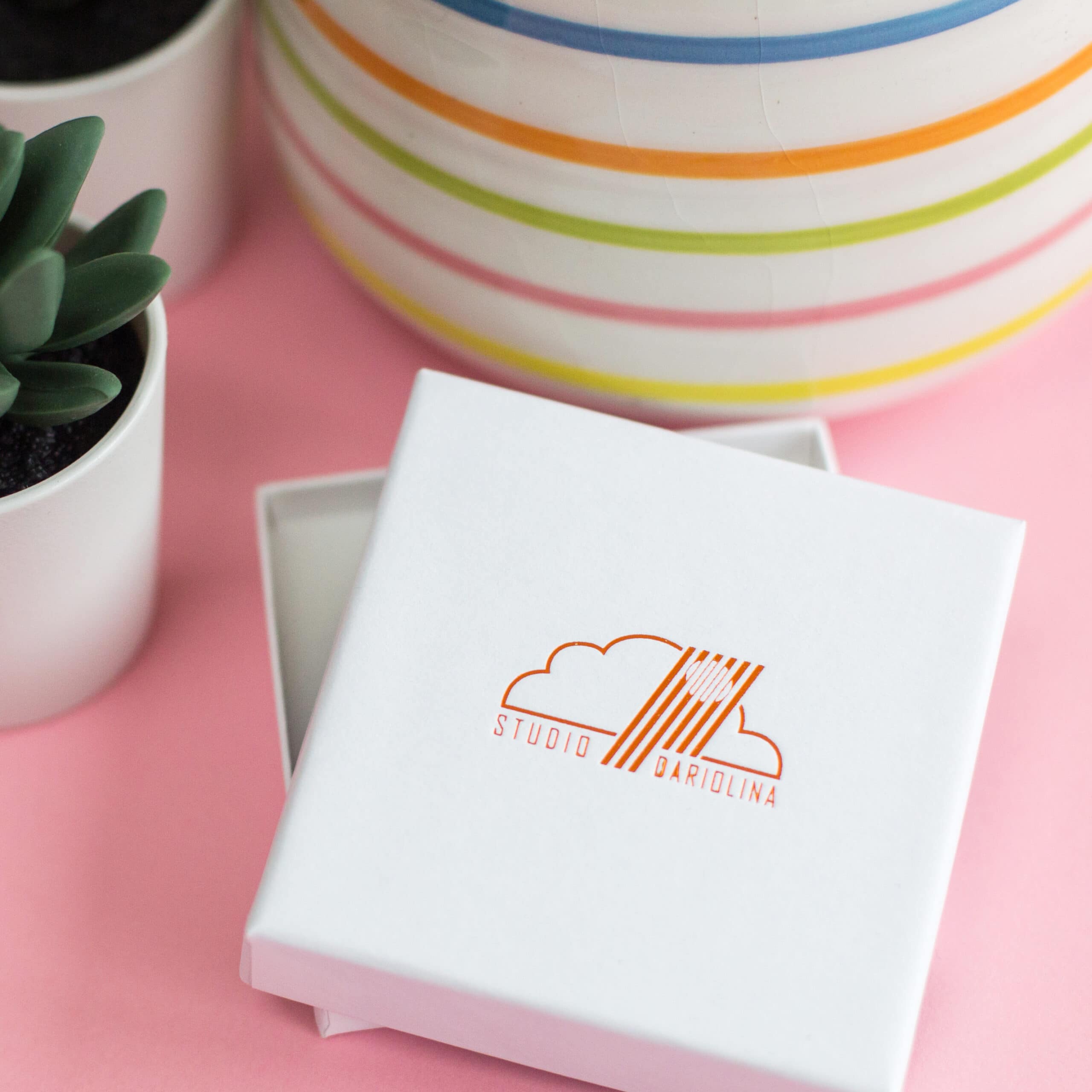 Acrylic & Wood:
All the acrylic wood is laser cut by a fellow UK business. The birch wood is PEFC certified and the walnut is PEFC and FSC certified. The acrylic I use is sometimes already recycled (depending on the colour) but is always recyclable - any waste produced during the cutting process can be melted down into new reusable sheets. 
All jewellery pieces are made to a high quality and are intended to last many, many years.
Jewellery Findings & Cords: 
We use UK based businesses whenever possible and are expanding our suppliers as we grow. We'll always choose a local UK business where possible - unfortunately at the moment a couple of our findings ship from abroad. In these instances we always buy in bulk to help reduce our carbon footprint as much as possible.
Art Prints:
All our art prints are printed by a UK, northern printer onto 100% de-inked post consumer waste paper sourced from FSC certified mills. They are packaged in either a compostable cello bag or FSC certified and Acid Free tissue paper and shipped in recycled board envelopes.
Jewellery Packaging: 
We're striving to make all of our jewellery packaging fully recyclable and we're almost there! At the moment, most jewellery boxes are eco friendly and made from recycled FSC paper and every piece can be packaged in an eco cotton pouch. 
The tissue paper and void fill we use is FSC certified and Acid Free.
Postal Packaging:
The postal boxes and tape we use are 100% recycled. 
Our stickers are printed onto 100% recycled paper and feature recycling compatible adhesives. The inks are non toxic and food safe.
You might find bubble wrap in your order - this has not been bought by us but is from our stash - we reuse as much of the packaging from our supplies as possible - we even but the bubble wrap out of padded envelopes rather than sending it to landfill.
Please note: you may receive your piece in packaging which is not fully recyclable - please bear with me while I use up all my old stock and become fully eco friendly.